Steps to open port 25 on EC2 instance – Amazon web service (AWS)
When you create new EC2 instance (server) on AWS you own everything, including what is open to public and what is not, with one exception port 25, You can't open this port without AWS help. They have valid reasons to block it, as some bad people use EC2 to spam.
You can open other ports using —> Network & Security —> Security Groups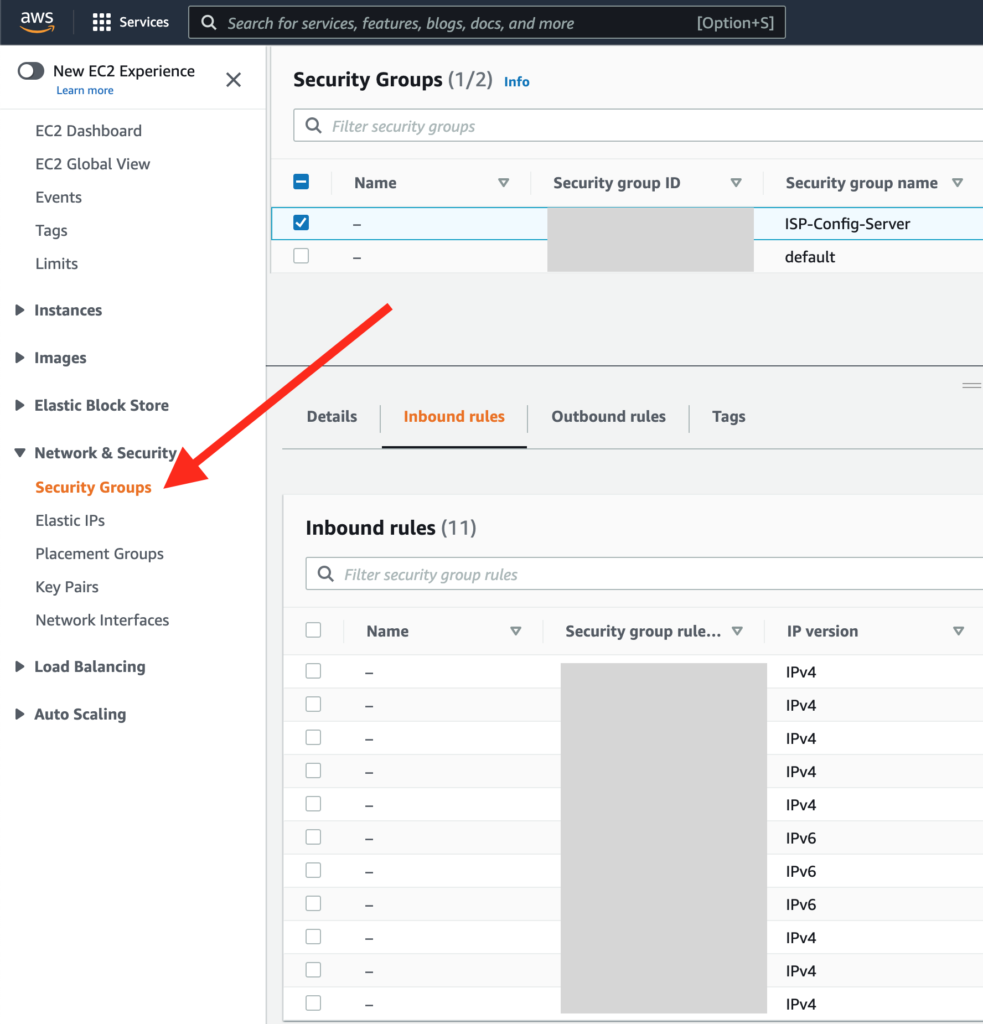 Request to open
Goto top right side inside AWS account, and click on ? mark icon, it will open dropdown and click on support center.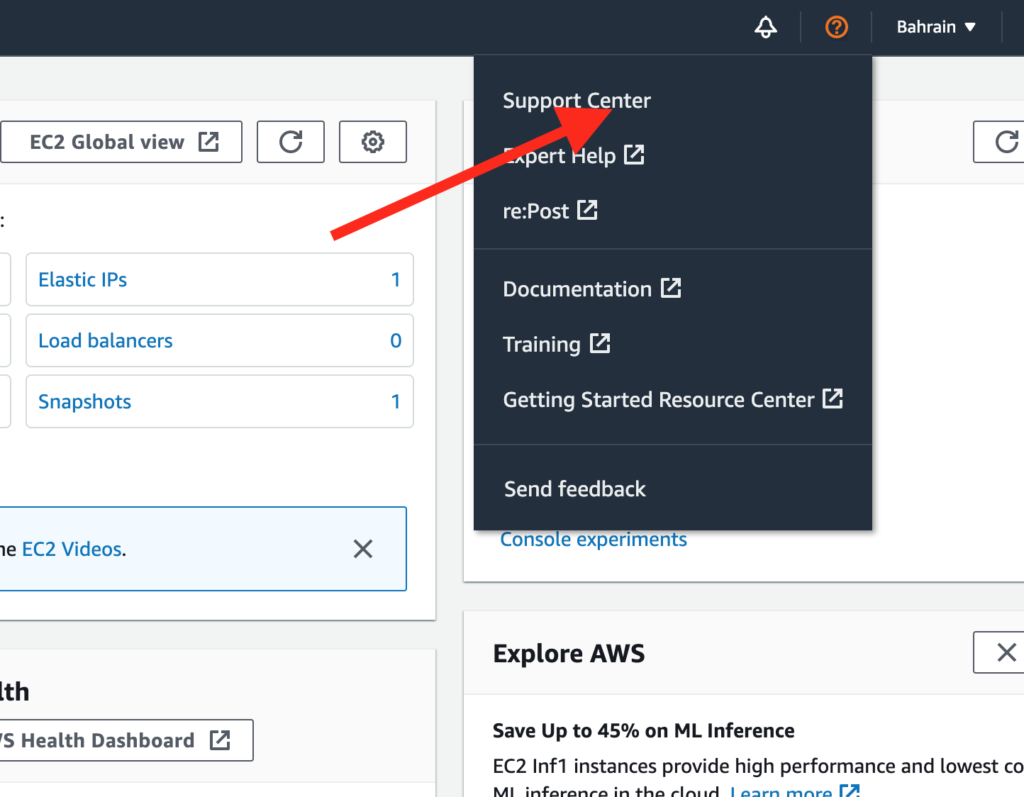 It will take you to AWS Support Center page. click on Create case it will take you to the page with three radio button options, you need to select Server limit increase it will open search field, you will need to search with "ec2 email" and last click on EC2 email external link, as shown in below image.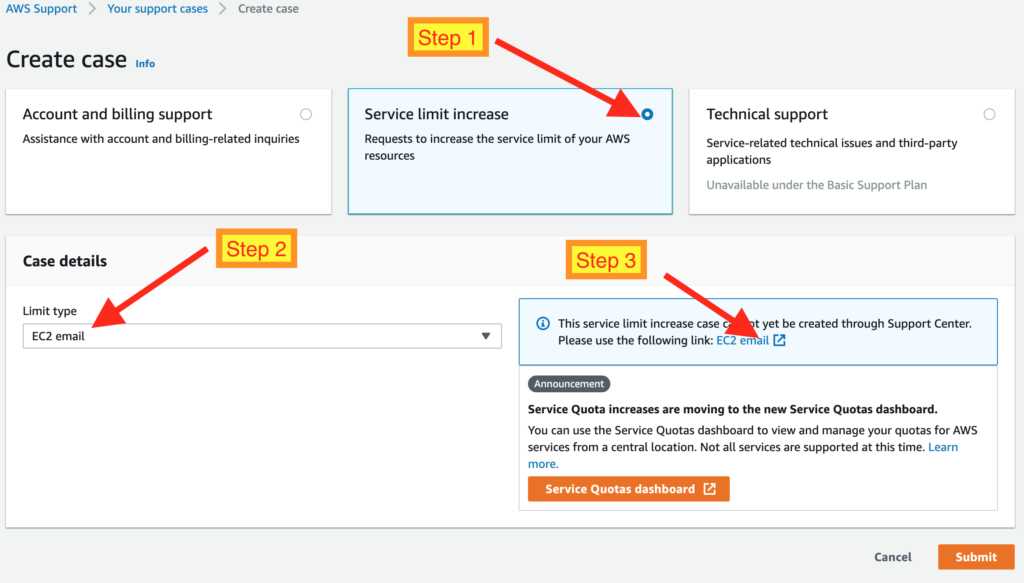 You need to provide details like below.
Hello Amazonian

I will use Amazon SES to send email to reset passwords in case they request password reset. The email will always have an unsubscribe link that they can request to be removed from our list.

My web server is based in openSource technology which comes with below services to protect from spamming etc
Amavisd-new,
SpamAssassin,
ClamAV
Kindly approve my request for Amazon SES production access in the above mentioned region. Let me know if you have any questions.

Thanks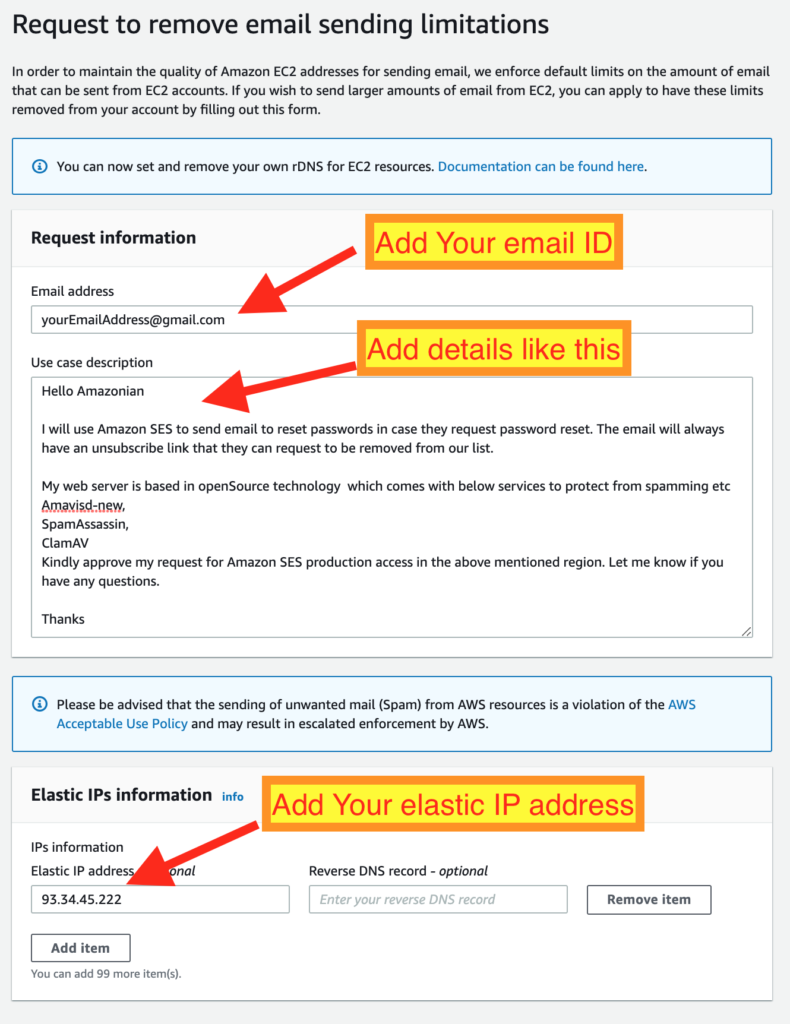 They are very fast to response, I often get in without 1 hour.
Hope you like this small post, if its helpful please share it on social media.
You may like other post too